Last Week In PlayStation #24 | Horizon Zero Dawn PS5 Remaster Reportedly In Development, PS Stars Asia Launch Hit With Customer Service Priority Controversy, And October's PS Plus Essential Games Revealed
Hello and welcome to the twenty-fourth edition of Last Week In PlayStation, the weekly PlayStation newsletter here on platyview.com. 
Publishing every Monday/Tuesday evening India time (early evening Central European time and late morning Pacific time), the series will round up all of last week's PlayStation news and other happenings into one single article. 
This edition will cover all PlayStation news from 26th September to 2nd October '2022.
The past week has been a whirlwind of PlayStation news. Well, the news stream has been flowing steady but I haven't been keeping up, meaning when I started to research for this article I was hit with a flurry of news articles I had never seen before. I was actually confused about the timeline of last week's news, my mind seemingly trying but failing to categorise these pieces of information.
Here is what went down in the world of PlayStation last week. I think? 
Horizon Zero Dawn PS5 Remaster Rumoured To Be In Development, Sensitive PlayStation Document Leaks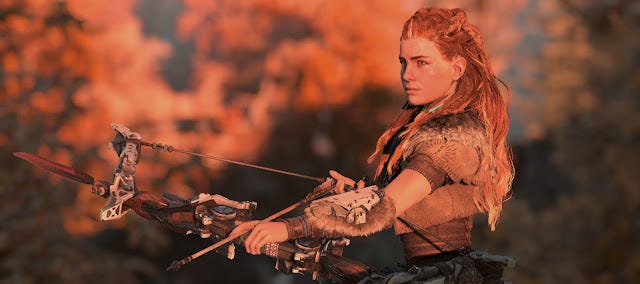 Source: PlayStation
Why, PlayStation, why? Website mp1st.com reports that a remastered version of Horizon Zero Dawn is in development for PS5. VGC notes that they have heard similar information from their sources.
Whether this is in the mould of a remake or remaster is unknown as of now, but the game will reportedly feature 'an improved lighting system (ambient occlusion, and such), overhauled textures. and better animations, with new character models to match those found in the sequel, Horizon Forbidden West.'
There will also reportedly be a big focus on accessibility options that were introduced in the sequel. It is assumed that different graphical modes will be offered, as is the norm with current-gen games due to the capabilities of the latest hardware.
'For gameplay changes themselves, there are some subtle improvements, mostly those being the quality of life improvements the sequel brought. It wasn't confirmed whether or not we would see flyable mounts, or a glider, though we suppose that is unlikely given their story-related importance in the sequel.'
While this remaster/remake is meant to bring the game closer to the bar set by Forbidden West, 'whether it's on the scale as The Last of Us Part 1 Remake, is not known at this time.' I personally think that this is yet another crash grab by Sony. Horizon Zero Dawn was released in 2017 and is one of the best-looking games on PS4.
Stop with the obsession of reselling your older titles with a fresh yet incredibly thin coat of paint. Just patch the game on PS5 to add new graphical settings, frame-rate modes, and whatever quality of life improvements you please. The Last of Us Part I was at least somewhat justifiable. This is not.
Aside from this leak, there is more. The same article from mp1st.com reports that a team at PlayStation (which they note is probably Guerrilla itself) is 'currently developing a Horizon online multiplayer game for both the PS5 and PC'. This matches long-in-conversation rumours regarding an ongoing live-service game at Guerrilla.  This online game will reportedly feature some 'form of co-op'. 'Customization is said to be around the different tribes established in the Horizon franchise.' 
Gematsu says that 'a document featuring several announced and unannounced Sony Interactive Entertainment projects' was recently shared with them and that they have been able to 'independently verify several titles listed in the document with multiple sources familiar with their development, including the [two] Horizon titles'. 
PS Stars Launches In Asia, Hit With Customer Service Priority Controversy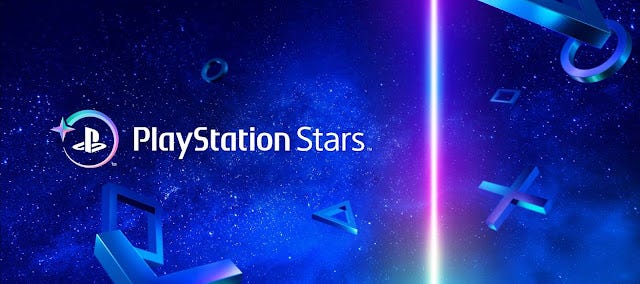 Source: PlayStation Blog
Last week saw the launch of Sony's new loyalty program, PlayStation Stars, in Asia. And, to everyone's surprise, it's not actually terrible.
Once you sign up to PS Stars, you 'earn rewards by completing a variety of campaigns and activities'. They can range from simply playing a game each month to earning specific trophies. These campaigns can be tracked from the PS App.
Upon completion of these challenges, players can earn two types of rewards: loyalty points and digital collectibles. Loyalty points can be redeemed for 'PSN wallet funds, exclusive digital collectibles, and select PS Store products'. 
Here is what Sony has to say about digital collectibles, which are thankfully not NFTs:
"Digital collectibles are beautifully rendered, digital representations of things that PlayStation fans enjoy, including figurines of beloved and iconic characters from games and other forms of entertainment, as well as cherished devices that tap into Sony's history of innovation. The digital collectibles you earn or acquire can be arranged on a display case within the PlayStation App. These digital collectibles are created just for our loyalty program, and while some can be rare, they are not one-of-a-kind nor does it leverage blockchain technology. They cannot be resold or traded. Digital collectibles can only be earned or acquired through PlayStation Stars."
The launch dates are as follows:
Asia, including Japan: September 29 (local time)

North and South America: October 5 (local time)

Europe, India, Australia, and New Zealand: October 13 (local time)
But this is Sony, so they'll find some way to fuck it up. And they have. PushSquare reports that 'if you reach level four, which requires you to buy four full-price games and unlock 128 rare Trophies, you'll be given priority should you need to contact PlayStation Support.' 
Customer service should be equal for all players on PlayStation, and Sony is seemingly giving preferential treatment to those who rank up on the loyalty program by, wait for it, giving Sony money. Weird stuff and yet another baffling decision by Sony. That's 2 so far this week.
October's PS Plus Essential Games Revealed: Injustice 2, Hot Wheels Unleashed, Superhot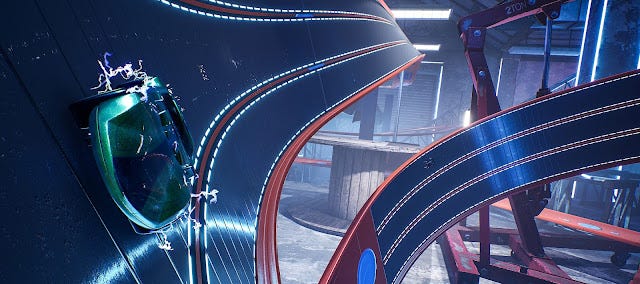 Source: PlayStation
As they do at the end of every month, Sony announced PS Plus Essential's monthly games for the following month: October. This month, PS Plus subscribers of all tiers will get access to:
Injustice 2 (PS4)

Hot Wheels Unleashed (PS4/PS5)

Superhot (PS4)
Injustice 2 is the nightly popular 2017 fighting game from NetherRealm. You can play a large selection of characters from across the DC universe in a single-player campaign, local duels, or online fights.
Hot Wheels Unleashed is a 2021 arcade racer where you drive cars from the Hotwheels universe. Featuring a robust layout and track editor alongside wacky tools such as special boosters, loops, and obstacles, it seems like an absolute blast. And the game is also playable in two-player split-screen or against 12 other players online.
But the one I am most looking forward to playing is Superhot. The innovative 2016 first-person shooter is perhaps best experienced in VR, but got solid reviews when it launched on traditional consoles too. I have been looking for a bite-sized game to run through and I think I have found it.
The games are available to claim and download as of right now. PS Plus' latest batch of Extra and Premium titles will be revealed later this month.
Other Bits And Pieces: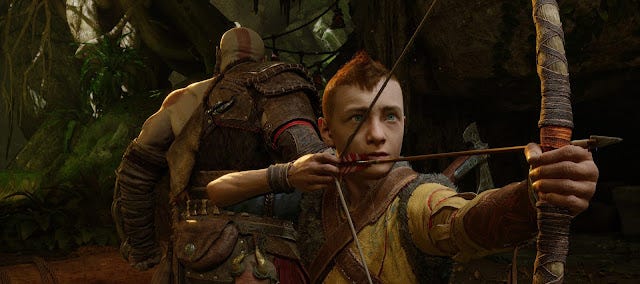 Source: PlayStation Blog
Santa Monica Studio's God of War: Ragnarok, scheduled for release on 8th November, has been rated by the ESRB for PS4 and PS5. The rating summary highlights that 'players use axes and chained blades to battle enemies, often resulting in large blood-splatter effects and dismemberment', 'players can perform finishing attacks that depict close-up impalement via bladed and hand-held weapons', and decapitation. Also, there is swearing in the game. As expected, and just like God of War 2018, the game has been rated M for Mature (17+).



Popular modder Lance McDonald has revealed that the PS5 has been jailbroken. VGC notes that McDonald wasn't the original creator of this exploit. The jailbreak gives the user access to a debug menu. However, the exploit seems to be very limited. 'it's only said to work on PS5 consoles with firmware version 4.03, which was released in October 2021 and replaced with version 4.50 in December 2021.' 



PushSquare reports that Jetpack Interactive, the small support studio that brought God of War 2018 to PC, 'has posted job listings for a AAA live service game it is working on with Sony'. The game seems to be based on a "flagship" PlayStation IP. In the job posting, Jetpack notes that the title is 'AAA' in nature. This project is likely another PC port of a PlayStation exclusive. SIE seems to have found itself a nice small support studio partner for its myriad of in-development projects. 
And that's all for this week's edition of last week in PlayStation. Thanks for reading and I'll see you next week. Bye!