Discover more from PlatyView
Reviews and features about everything video games
Last Week In PlayStation #23 | PS5 Redesign With Detachable Disc Drive Reportedly Coming September 2023, Jim Ryan Demanded Greater Focus On Indies, And The Last Of Us HBO Trailer Drops On Outbreak Day
Hello and welcome to the twenty-third edition of Last Week In PlayStation, the weekly PlayStation newsletter here on platyview.com. 
Publishing every Monday/Tuesday evening India time (early evening Central European time and late morning Pacific time), the series will round up all of last week's PlayStation news and other happenings into one single article. 
This edition will cover all PlayStation news from 19th to 25th September '2022. 
I have no intelligent point or news spiel to begin with this week so let's just go right ahead, shall we?
Here is what went down in the world of PlayStation last week.
PS5 Redesign With Detachable Disc Drive Reportedly Coming September 2023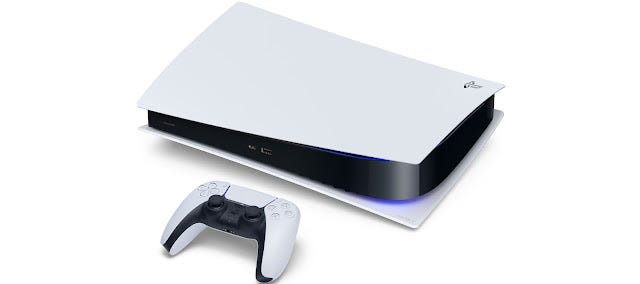 Source: PlayStation Blog
Last week, freelance journalist Tom Henderson launched his own website called Insider Gaming. When the website went live, Henderson also dropped a new PlayStation-centric report. According to his sources, the PS5 is set to get a redesigned version in September 2023 that comes with a detachable disc drive.
Henderson notes that 'this new console will completely replace the A, B, and C chassis that have been in production since the console's launch.' This new D chassis will be almost identical to the current PS5 Digital Edition console. The big story is that 'the console will have a detachable disc drive.' It will reportedly connect to your PS5 through a USB-C port on the back of the console.
"It's understood that this new PlayStation 5 console will be sold on its own, or, in a bundle with the detachable disc drive. It's also understood that the disc drives can also be purchased separately, so, if it gets busted, there's no need to buy an entirely new console." 
This redesigned PS5 will make the console 'slimmer and lighter', something which Henderson notes the company has been trying to do since launch. As this new model launches alongside a detachable disc drive, the A, B, and C chassis will be phased out of production.
SIE Boss Jim Ryan Demanded Greater Focus On Indies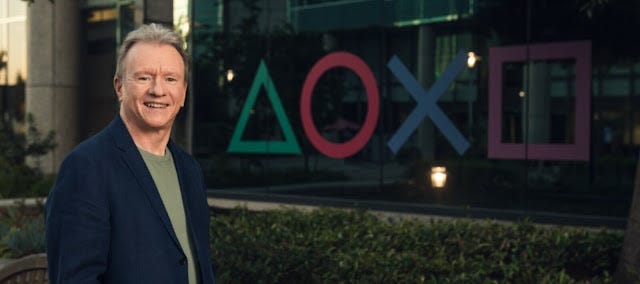 Source: GamesIndustry.biz
PushSquare reports that Sony Interactive Entertainment boss Jim Ryan wanted to team in blue to place a greater focus on indie games. Word comes via a GamesIndustry.biz interview with SIE's head of Indies - Shuhei Yoshida. 
In the interview, Yoshida 'revealed that the president identified the platform holder's overwhelming focus on AAA titles during 2018 and 2019, and tasked his team to do something about it.' This reportedly resulted in a shakeup at the company, including Yoshida switching roles from head of SIE Worldwide Studios (now PlayStation Studios) to head of PlayStation's Independent Development Initiative. 
Yoshida explains:
"PlayStation was known for promoting lots of indie developers and indie games. But during 2018 and 2019 the company focused more on the AAA side, and Jim Ryan wanted to change it. He asked the global third-party relations team to come up with a plan to reinvigorate efforts as PlayStation to help indie publishers and indie developers."
One way in which this was done was the curation and showcasing of the best indie titles to consumers. This manifested itself through blog posts, and spots on State of Play streams. But Yoshida notes that PlayStation is still working towards making itself the best place for indies.
He notes that the team is working to 'streamline the submission process and ensure that all games are adequately advertised.' Now almost 2 years into the PS5 generation, PlayStation has certainly shown its commitment to indies with the likes of Sifu, Stray, and upcoming titles such as Little Devil Inside. Let's hope this positive momentum doesn't slow down towards the end of the generation.
The Last Of Us HBO Trailer Drops On Outbreak Day To Overwhelmingly Positive Reception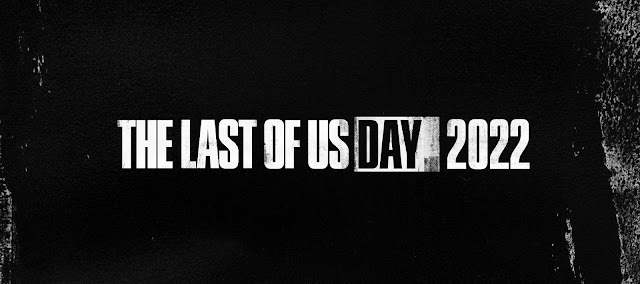 Source: NaughtyDog
September 26th saw the celebration of the 9th annual The Last of Us day, where NaughtyDog and its fans celebrate what is one of gaming's biggest achievements and best games ever. Interestingly though, it's celebrated on Outbreak Day - the day on which the game's fictional virus began to spread across the United States - and not the day on which the game was originally released.
Anyways, NaughtyDog dropped a blog post where they thanked fans for the continued outpour of love and praise of the games, before sharing new gifs from The Last of Us Part I, as well as some sick-looking wallpaper for mobile and desktop. They also held a photo mode competition, the results of which can be viewed here. 
But the main announcement was a brand new teaser trailer for the upcoming The Last of US HBO television series. Take a look:
...endure and survive 🌿

A special #TheLastofUs trailer for a special #TLOUDay. It's been incredible journey with @HBO @HBOMax bringing @TheLastofUsHBO to television. pic.twitter.com/Dd38CDIB0C

— Naughty Dog (@Naughty_Dog) September 26, 2022
And the trailer has taken the internet by storm. 4.4 million views on YouTube is on top of a grand 14.3 million on Twitter. The show has also gone trending across social media platforms, with fans genuinely enthused by what this adaptation of the biggest PS4 game is promising to deliver. 
I am so stoked for this series. I love The Last of Us and I can't wait to see how the team spin this wonderfully crafted story, world, and characters into something even remotely as special as the original game. And don't get me started on Pedro Pascal as Joel. I am in love.
Other Bits And Pieces:
What's the best part of PlayStation games on PC? Wrong! No, it's not the increased revenue for Sony or the fact that more players can play the games, it's obviously the mods. We've seen incredible stuff done with God of War 2018, but now it's Spider-Man's turn. We saw modders put iconic GTA character CJ into the game but this latest piece is even better. A modder by the name of jedijosh920 has created a realistic first-person mod for the game, one that follows Spidey's head movements, flips, and movements as the webbed menace tears his way through New York's skyline. Check it out, it's really cool. Warning though, you may vomit. It's that realistic.



Sackboy: A Big Adventure looks like it's all but confirmed to be coming to PC. VGC reports that the game's listing on Steam's internal database (as viewed through SteamDB) has been updated with an icon of Sackboy from this game. 'The listing also added language support on Tuesday, which is typically one of the final additions before a title's release.' An announcement is expected soon enough. Sackboy: A Big Adventure was part of the infamous Nvidia GeForce Now leak, along with a slate of other PlayStation games. 



Sony XDev Japan seems to be assisting with the development of Team Ninja's upcoming PS5 console exclusive Rise of the Ronin. Sony's XDev team was originally based out of Liverpool, but - following the closure of Japan Studio last year - has since expanded to be a global operation with a large presence in Japan too. Word comes via a ResetEra post that refers to a tweet from a senior producer as XDev who notes that the studio is collaborating alongside Team Ninja. They are likely helping with production and managing the grunt work through its resources as a part of SIE. And it seems like Stellar Blade (Project Eve) is also being supported by Sony XDev Japan. The historic Japan Studio may be gone, but PlayStation seems committed to continuing its legacy of collaborating with and helping bring promising games to market.
And that's all for this week's edition of Last Week In PlayStation. Thanks for reading and I'll see you next week. I will try and write a review or feature this week, but my rut hasn't gotten much better. Let's see. Bye!