Discover more from PlatyView
Reviews and features about everything video games
Last Week In PlayStation #22 | Hollow Knight: Silksong Finally Announced For PS4 And PS5, State Of Play Dazzles With Tekken 8, Rise Of The Ronin, God Of War Ragnarok, And PS VR2 Is Not Backwards Compatible
Hello and welcome to the twenty-second edition of Last Week In PlayStation, the weekly PlayStation newsletter here on platyview.com. 
Publishing every Monday/Tuesday evening India time (early evening Central European time and late morning Pacific time), the series will round up all of last week's PlayStation news and other happenings into one single article. 
This edition will cover all PlayStation news from 12th to 18th September '2022.
Last week was big for PlayStation news, with most of it coming out of the State of Play showcase that displayed the likes of God of War Ragnarok, Project Eve (now known as Stellar Blade), and Rise of the Ronin. But a singular tweet gave us the most hyped announcement of the week. 
Here is what went down in the world of PlayStation last week.
Team Cherry's Hollow Knight: Silksong Finally Announced For PlayStation Consoles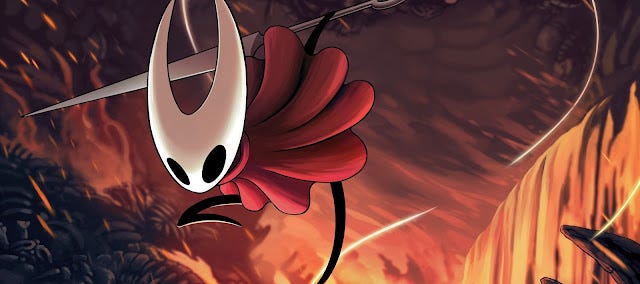 Source: PlayStation
There may actually be hope for humanity because last week we got the best news since the invention of the bidet. On September 16th, a day that will go down in Playstation history, Hollow Knight: Silksong, the long-in-development sequel to 2017's indie darling, was finally announced for PS4 and PS5.
Word comes by a single tweet from PlayStation, which tells fans to "sharpen their needles" and confirms the game is on its way to PlayStation consoles. Silksong was first announced back in early 2019 for PC and Switch. Then, at the Xbox and Bethesda Showcase this summer, it was revealed for Xbox consoles too, alongside a Day 1 Game Pass drop. 
While Silksong on PlayStation was always an inevitability, its day 1 launch on PS4 and PS5 wasn't a sure thing. Hollow Knight took its time coming to the two major home consoles, but due to its success, Silksong was always destined to end up on Sony's systems along with every other platform on the market.
While there was no new trailer to go with this announcement, the Daily Silksong News Youtube channel reports that previously unseen screenshots of the game can be found on the PlayStation mobile app.
For some time, I was worried that Silksong will skip PlayStation at launch, and even if it did, it would only be on PS5. This news comes as a massive relief then, and I look forward to playing it on launch day. In Team Cherry we trust!
State Of Play: Tekken 8, Rise Of The Ronin, Stellar Blade, God Of War Ragnarok And More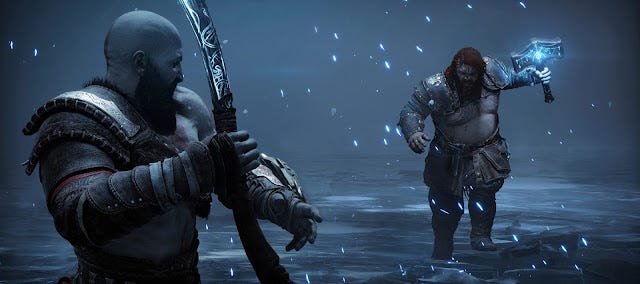 Source: PlayStation Blog
No one had any serious expectations for Sony's State of Play presentation last week, but oh boy was it good. Packed with some serious video games with a mix of new announcements and details on already announced titles, it blew away Nintendo's farming Direct that was held on the same day. Here is a round-up of the major titles.
And there is yet more. A Yakuza spin-off is finally making its way to the west, two new PS VR2 games got shown off, Hogwarts Legacy got a trailer for a PS exclusive quest (weird thing to show in a showcase), etc. For a detailed round-up of each game shown, click here.
Sony Sneakily Confirms PS VR2 Is Not Backwards Compatible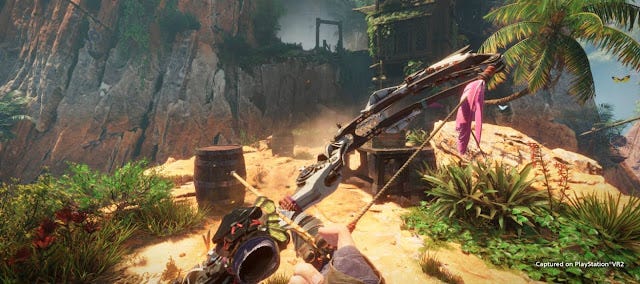 Source: PlayStation Blog
In a big blow to the upcoming console, Sony confirmed last week that its next-generation VR headest, PS VR2, will not be backwards compatible with 2016's PS VR. Rather than releasing a blog post or a tweet with this information, words come via Episode 439 of the Official PlayStation Podcast. Rather sneaky.
Website SiliconEra has transcribed the part of the podcast where Senior Vice President at SIE Hideaki Nishino reveals the details. In response to a question about 'whether or not [players] may be able to play original PlayStation VR games on PlayStation VR 2', Nishino replies:
"PSVR Games are not compatible with PSVR2 because PSVR2 is designed to deliver a truly next-generation VR experience. PSVR2 has much more advanced features like [an] all-new controller with haptic feedback, and adaptive triggers as I said, inside-out tracking, eye tracking, [the] 3D audio is coming together, and HDR, of course. So this means that developing games for PSVR2 requires a whole different approach than PSVR."
This choice is a weird one from Sony. Having already committed to backwards compatibility with its home consoles going forward, it seems odd not to stick to this trend in the VR space too. After all, why not allow old PS VR games to be playable on the new hardware. They don't have to be optimized or updated to take advantage of the new features, but simply allowing players to continue playing the games they own on this new hardware would've been a consumer-friendly and smart move. 
There may truly be blocks in the porting or back-compat process but surely Sony should've realised this and ensured PS VR2 was developed to be backwards compatible. Nevertheless, we now know that old PS VR games will be stranded on the hardware. It's just a shame that Sony is pushing technology forward with PS VR2's impressive features but leaving the original PS VR to gather dust in the attic. At least the games look good.
Other Bits And Pieces: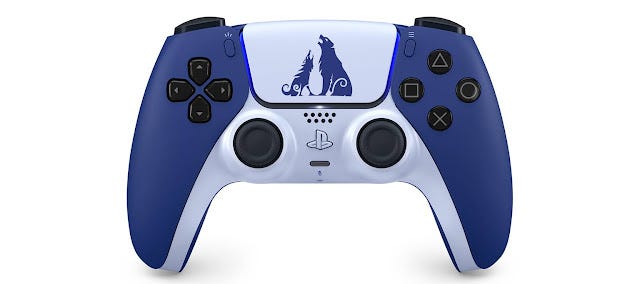 Source: PlayStation Blog
I forgot to mention this earlier but God of War Ragnarok is getting its very own themed DualSense controller. It's basically a normal PS5 controller with a fancy design on it. The blue and white give it a nice wintery look, fitting the game's climate. The howling dad and boy wolves are also cool. It will launch alongside the game on November 9th. Another interesting tidbit. In just under a week, Ragnarok's story trailer has gotten 5 million views on PlayStation's Youtube channel. The Legend of Zelda: Tears of the Kingdom's trailer, which was released on the same day, has 4.3. Impressive numbers from both games, but not many would've expected God of War to be in the lead, especially against Nintendo's biggest upcoming title.



The Sony Microsoft saga regarding the latter's Activision Blizzard purchase continued last week. GamesIndustry.biz notes that following 'the CMA's (Competition and Markets Authority of the UK) decision to further investigate the acquisition', Sony has said it 'welcomes the investigation.' They further say, "by giving Microsoft control of Activision games like Call of Duty, this deal would have major negative implications for gamers and the future of the gaming industry," and that "they want to guarantee PlayStation gamers continue to have the highest quality gaming experience, and we appreciate the CMA's focus on protecting gamers." In response, Microsoft said, "It makes zero business sense for Microsoft to remove Call of Duty from PlayStation given its market-leading console position." Truly saucy stuff lol. 



Hollywood Reporter notes that actors Archie Madekwe (Voyages, Midsommar) and Jason Mamao (Aquaman) will star in PlayStation Productions' upcoming Gran Turismo Movie. Madekwe will play the teen protagonist of the movie who goes from online racer to real-life driver, while Mamao will play 'a retired driver who teaches him to drive.' Shooting is reported to begin in Europe next week. I am excited for this movie. Let's see if it's any good.
And that's a wrap on this week's edition of Last Week In PlayStation. Thanks for reading and I'll see you next week. Bye!