Last Week In PlayStation #21 | Jim Ryan And Phil Spencer Exchange Comments In Spat Over Xbox's Call Of Duty Purchase, The Last Of Us Part I Hints Towards New NaughtyDog IP, And Uncharted: Legacy Of Thieves Collection Launches October 19th On PC
Hello and welcome to the twenty-first edition of Last Week In PlayStation, the weekly PlayStation newsletter here on platyview.com. 
Publishing every Monday/Tuesday evening India time (early evening Central European time and late morning Pacific time), the series will round up all of last week's PlayStation news and other happenings into one single article.
This edition will cover all PlayStation news from 5th August '2022 to 11th September '2022.
Did you catch that? I added 'Tuesday' to the introductory lines. I have so many things to do these days that I can't in my right mind say I am going to publish on Monday only to basically be missing that date every week. So, technically, this series is now day-of-the-week fluid. But just between you and me, I am gonna be aiming for Mondays.
Anyways, last week was barren on the news front, so this shouldn't take long. Strap in though because the first story is a spicy one.
Here is what went down in the world of PlayStation last week.
Jim Ryan And Phil Spencer Exchange Comments In Spat Over Xbox's Call Of Duty Purchase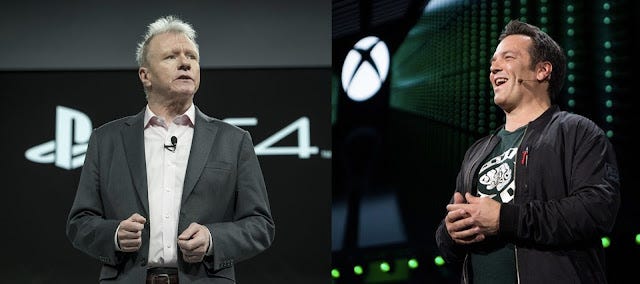 Source: Bloomberg and Gagadget
Over the course of the last week, the video game console space's big daddies Jim Ryan and Phil Spencer locked horns in a spat over Xbox's Activision deal and Call of Duty exclusivity.
GamesIndustry.biz reports that despite Microsoft's assurances that Call of Duty will maintain content and feature parity as it continues to release on PlayStation consoles for 'several more years', Sony believes this offer 'fails to consider the impact on PlayStation gamers.' 
Jim Ryan said, in full, quote:
"I hadn't intended to comment on what I understood to be a private business discussion, but I feel the need to set the record straight because Phil Spencer brought this into the public forum. Microsoft has only offered for Call of Duty to remain on PlayStation for three years after the current agreement between Activision and Sony ends. After almost 20 years of Call of Duty on PlayStation, their proposal was inadequate on many levels and failed to take account of the impact on our gamers. We want to guarantee PlayStation gamers continue to have the highest quality Call of Duty experience, and Microsoft's proposal undermines this principle."
Saucy stuff from the PlayStation President considering Microsoft and Xbox are well within their rights to strip Sony's consoles off of Call of Duty games once the correct contract expires. These comments come in response to statements from Phil Spencer outlined in an Xbox blog post the previous week. In a blog post titled "Gaming for everyone, everywhere", they outlined their view on the ongoing acquisition of Activision Blizzard.
After touching on Microsoft's goal of growing Game Pass and expanding into the mobile space, Spencer shifted his focus to the Call of Duty situation, nothing Xbox's commitment to 'pursuing a principled path.' Whatever that means.
Spencer noted that they have heard consumers' worries about Call of Duty being no longer available to play on other platforms, and reiterated their commitment 'to making the same version of Call of Duty available on PlayStation on the same day the game launches elsewhere.'  Cross-platform play is also set to continue.
Spencer also brought up Minecraft, which, ever since Mojang joined Microsoft in 2014, has continued to be available on all platforms. We talk about how this was obvious due to how big Minecraft is, but if any game comes close to being as big as Minecraft to make this move an obvious one, it probably is Call of Duty.
Ryan's statements hint, well it's more like explicitly state, that PlayStation is unhappy with Microsoft's deal to purchase Activision Blizzard due to the impact it has on Call of Duty. They also seem to be annoyed by Microsoft's plan of proceedings, judging them to be below par for what PlayStation gamers seemingly deserve.
I can't help but disagree. Microsoft could've easily taken Call of Duty right off of PlayStation and Ryan would be standing his with his mouth wide open. Instead, they agreed to play nice with PlayStation's most lucrative series. PlayStation should hold their horses, and play nice too.
The Last Of Us Part I Hints Towards New NaughtyDog IP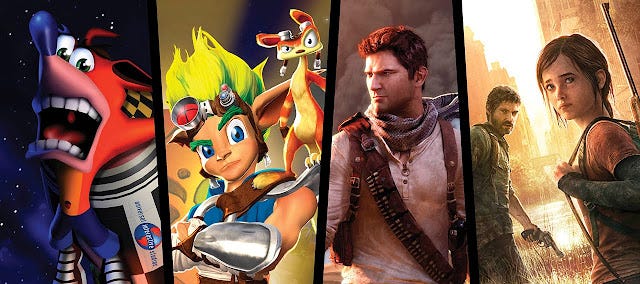 Source: NaughtyDog
Twitter account Naughty Dog Central reports via information user @IliaAkhavan that artwork found in the recently released The Last of Us Part I seems to hint towards a new NaughtyDog IP - possibly their next big endeavour following years of Uncharted and The Last of Us.
The hint comes in the form of concept art posted on an in-game wall during the bloater section at the university. Screenshots show various sci-fi/fantasy-looking art. A couple of them show creatures, ranging from what looks like a unicorn to a large scaly serpent. 
One depicts a dragon flying in front of the sun/moon (or any light emitting object of that size), with a humanoid character facing off while holding a rather large sword. Perhaps the best look we get of any resemblance to what could be an in-game character shows a red-haired woman alongside her giant-bird-looking stead.
Fans are speculating that art in TLOU1 are indicative of Naughty Dog's new IP. Seemingly would be a fantasy setting.

what do you think? pic.twitter.com/IV9tZZqULW

— Naughty Dog Central (@NaughtyNDC) September 5, 2022
It's all very mysterious. What does give some basis to these theories of a new IP in the works at NaughtyDog is that the very image of the red-haired woman showed up in The Last of Us Part II too. It can be found in a section where you play as Abby. The only seeming reason for this piece of art to be in both titles is that the developers are trying to hint at something: like a new IP.
If you recall correctly, there was a newspaper clipping in the opening bar level of Uncharted 3 which talked about a 'deadly fungus'. This was accidentally left in the game after The Last of Us' announcement was delayed, and hinted at its future reveal.
We know that NaughtyDog was working on 3 projects after The Last of Us Part II's release. We now know that two of those are The Last of Us Part I on PS5 and the upcoming multiplayer Factions game. The third is still shrouded in mystery, although it seems to be what Neil Druckmann is cooking up next.
While this may be a cleverly placed hint at the studio's next game, it also may very well be asset reuse of a little piece of creative liberty taken up by the developers. But hey, where is the fun in that?
Uncharted: Legacy Of Thieves Collection Launches October 19th On PC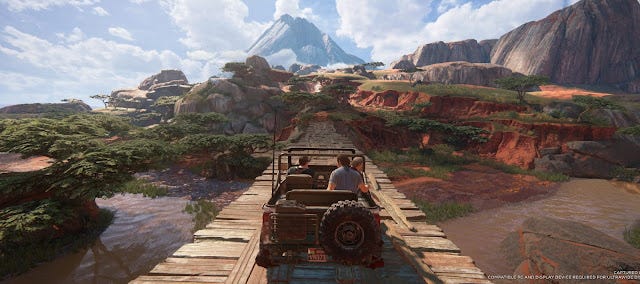 Source: PlayStation Blog
We finally have a date for Uncharted: Legacy of Thieves Collection on PC. It leaked last week, which was supposed to be the original story, but since this article is a few days late, there is no point included old news whose premise has changed. So here is the latest.
NaughtyDog has announced that the PC port of Uncharted: Legacy of Thieves Collection, the early 2022 PS5 remastered package of Uncharted 4 and Lost Legacy, will finally be making its way to PC on the 19th of October. The collection was first back in September 2021.
A post on the PlayStation Blog reveals more details about the collection's PC port. It features 'PC-centric quality-of-life enhancements such as reimagined UI, scale sliders, GPU and VRAM detection, [and] Variable Load Speed'. Graphics settings include 'adjustable Texture and Model Quality, Anisotropic Filtering, Shadows, Reflections, and Ambient Occlusion.' Ultrawide support is also available. 
By playing with a DualSense controller connected by cable, you can take advantage of all the special DualSense features found on the PS5 version such as 'haptic feedback and dynamic trigger effects.' It is also playable with other controllers and keyboard and mouse, with a full range of control remapping available.
The game is compatible with AMD's Fidelity FX Super Resolution 2 graphics upscaling technique. The game's PC specifications are detailed below:
The PC version is available to pre-order on Steam and the Epic Games Store for $49.99/€49.99. Note that if you pre-order the game on Epic, you get access to a Fortnite glider titled 'Sully's "New" Seaplane'. 
The Uncharted games are incredible, and while I haven't played The Lost Legacy, you only need one internet search to see the praise it has received. If PlayStation's last few PC ports are anything to go by, then this will be of top quality. Hopefully, developer Iron Galaxy can deliver.
Other Bits And Pieces: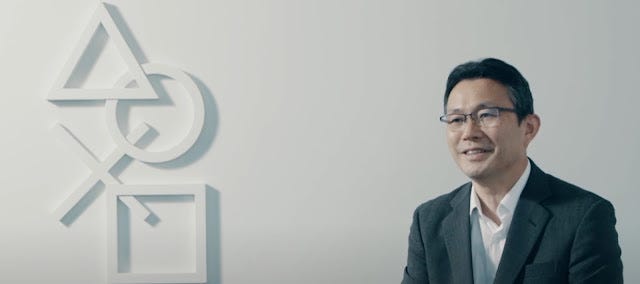 Source: VGC
Bloomberg reports that the executive vice-president of Sony Interactive Entertainment, Masayasu Ito, will retire at the end of September. 60-year old Ito joined Sony in 1986, working on 'in-car audio equipment before moving on to the console division in 2000.' Ito spearheaded the PS4's engineering, and was the visionary behind the design of the doubledecker PS4 Pro. Bloomberg notes that Ito 'will have a mobility related assignment at Sony Group from October and also continue to support SIE's Platform Experience Group in an executive adviser until March 2023.' 



Deviation Games released a statement on their Twitter account announcing 'that Jason Blundell has left the studio'. Deviation, which was co-founded by Blundell fellow ex-Treyarch developer Dave Anthony, is working with PlayStation in a second-party capacity on what seems to be a live-service multiplayer shooter. Anthony will continue to lead the studio as CEO and is also game director on this PlayStation game. While we are unsure about the volatility in the studio due to this departure, the team is expanding with talent from around the industry. 



PushSquare reports that Konami's simulation game Football Manager 2023 is coming to PS5, marking the first time the series makes landfall on a Sony home console. The studio's director put out a statement that reads: "Fans have been calling for us to produce a PlayStation title for a number of years, so I'm excited for those players to now get the chance to experience the closest thing to being a real football manager." It releases on November 8th, the same day as God of War Ragnarok. But the game should still do well considering its niche but hardcore audience.
And that's all of this week's edition of Last Week In PlayStation. I am awfully late this time; my apologies. Next week I'll be on time for sure. Thanks for reading nonetheless, and see you on Monday. Bye!