Last Week In PlayStation #19 | PS5 Gets A Price Increase In Select Markets, DualSense Edge Pro Controller, And Discord Integration Reportedly Coming In March 2023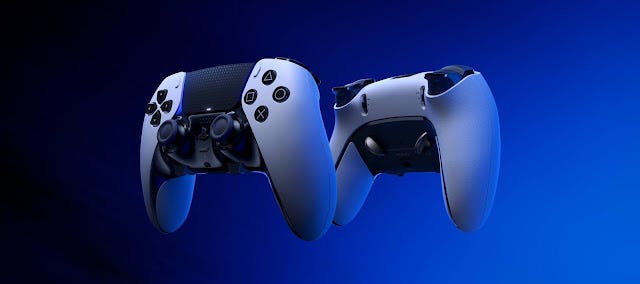 Hello and welcome to the nineteenth edition of Last Week In PlayStation, the weekly PlayStation newsletter here on platyview.com. 
Publishing every Monday evening India time (early evening Central European time and late morning Pacific time), the series will round up all of last week's PlayStation news and other happenings into one single article. 
This edition will cover all PlayStation news from 22nd August '2022 to 28th August '2022.
Drum roll please because I am on time this week. Yes, that's right. Not a day late, not two days late. Perfectly on time. I am proud of myself. 
Bet you also will be because I started playing Bloodborne over the weekend. Only put in about an hour but it's a start. I look forward to dying again and again. I predict it'll be another week before I get past the first boss - the Cleric Beast.
Play Bloodborne they said. It'll be fun they said... Here is what went down in the world of PlayStation last week.
PlayStation 5 Gets A Price Increase In Select Markets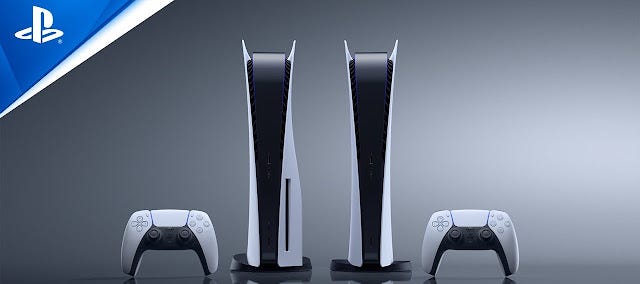 Source: PlayStation
Last week, Sony did something very weird. They announced a price increase for the PS5 through a PlayStation Blog post. Yes, that's right. Why they thought this would go down well with the community? I don't know. Here is what they said.
The PS5, only just under 2 years after launch, is set to see a price hike in 'select markets.' Sony cites 'the global economic environment' with 'high inflation rates' and 'adverse currency trends.' They then note how it 'impacts consumers', but don't be fooled, they aren't about to help you out in any way at all.  
Instead, the 'recommended retail price' of the PS5 will increase in the following markets as shown below: 

One thing to note is that the US, which is PlayStation's biggest market, will not be getting a price increase. Now, what do I think about this change? I think Jim Ryan's head has gone up his backside. Sony is a multi-billion dollar company. A volatile market and fluctuating economy doesn't mean you bump up the price of your games console.
What's even more embarrassing for Sony is that Microsoft and Nintendo have come out with statements saying that the price of their consoles won't be increasing. This is yet another example of an anti-consumer move from Sony aimed at making more money in a time when the company is already recording insane profits. 
The sad reality is that even with his price hike, the PS5 will continue selling like hotcakes. Jim Ryan's businessman-like mind is surely racking in stacks but it's coming at the literal expense of the consumer. I would say Sony needs to get their act together but another move like this will be met with a bit of backlash and then a continued rise in sales. 
DualSense Edge Officially Announced As PlayStation's New Pro Controller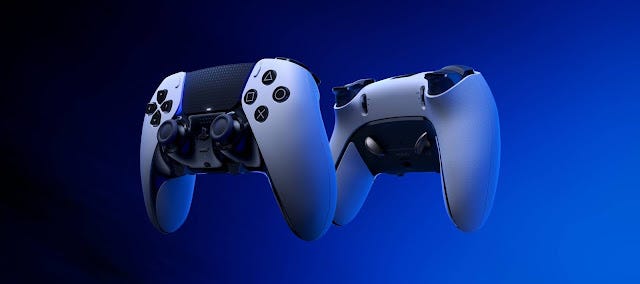 Source: PlayStation Blog
During Gamescom Opening Night Live last week, Sony revealed the DualSense Edge, a brand-new pro controller for the PlayStation 5. They say it's 'the first-ever high-performance, ultra-customizable controller developed by SIE', giving you 'an edge in gameplay' through 'custom[izable] controls.' 
A PlayStation Blog post outlines the controller's hardware and software-based features. First off, what is different from the outside? Well, the controller now has back buttons. Two of them in fact. Some were hoping for four though, to really put the controller on par with others on the market. The back buttons can be changed between 'half-dome' and 'lever' types (button or trigger I guess?).
The stick caps can also be changed. The controller comes with three variations: standard, high dome, and low dome. However, the entire stick module can also be replaced if you please. These other modules will be sold separately though.
There is also a new button on the controller - the Function button or 'Fn'. It 'you to easily adjust your setup while staying focused on the in-game action – quickly swap between your pre-set control profiles, adjust game volume and chat balance, and access the controller profile settings menu to set up and test new control iterations while in game.' 
On the software side of things, controls can be customized by 'remapping or deactivating specific button inputs and fine-tuning your aim by adjusting stick sensitivity and dead zones.' You can also adjust the travel distance and dead zones of the triggers.  
You can also create and save 'multiple control profiles.' This allows you to quickly switch between different control layouts and settings as you move from action-RPG to 2D-platformer to online competitive shooter.
In the box - along with the different types of stick caps and back buttons - you will get a USB Type-C cable for the controller. Interestingly, it features some sort of 'connector housing to lock into the controller so it's much less likely to slip out at a crucial moment.' And, for the travellers out there, you also get a carrying case. Nice touch. Now just make the PS5 a teensy bit smaller so it fits in my backpack, please!
More information will be rolled out in the coming months, including the launch date and pricing. My bet is early next year, for the price of somewhere between 200-250 USD. Minimum of 20 dollars above the Xbox Elite Series 2 controller because this is Sony we are talking about. 
Discord Integration Reportedly Heading To PS5 In March 2023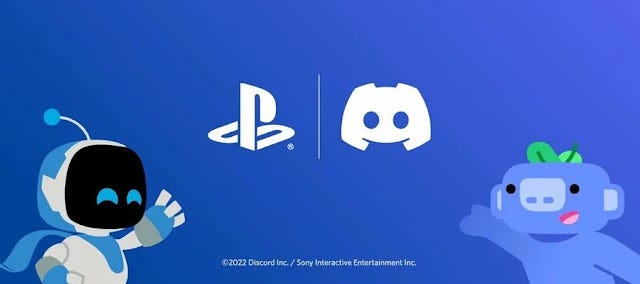 Source: PushSquare
Tom Henderson reports via website Exputer that Sony plans to 'integrate discord voice chat In the coming months.' It is now understood that this date is closer to March 2023. He notes that the sources he told him about PlayStation's upcoming pro controller - which we now know to be the DualSense Edge - are behind this report too. 
In the original story, Henderson writes that 'it's understood the integration will happen during Version 7.00, with Version 6.00 coming in mid-September.' However, just a few hours before the publication of this article, Henderson tweeted this:
And just like that, the release date of 7.00 gets updated to March 8th, 2023. 🤭

Version 6.00 is September 7th, 2022.

So Discord integration on the PS5 is March 8th, 2023 (if nothing else changes).

— Tom Henderson (@_Tom_Henderson_) August 29, 2022
Looks like the plan has changed. PS5 system software version 7.00 is now reportedly scheduled for March 2023. This means it will release six months after version 6.00. This lines up with previous schedules since version 5.00 was released in March, six months prior to version 6.00 in September.
Henderson notes that Discord on PS5 has been in the 'quality assurance phase for the past couple of months.' There is still no word on PS4 integration, and while it may seem like an obvious move, it may not be so certain.
Other Bits And Pieces: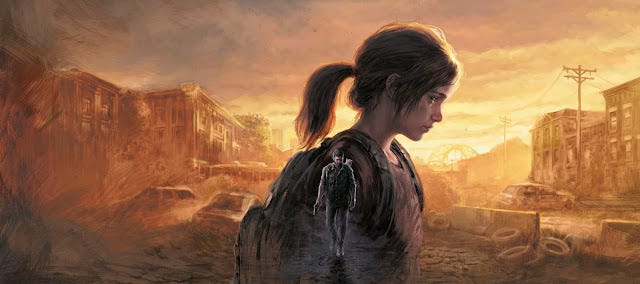 Source: PlayStation
We got a The Last of Us Part I launch trailer and a The Last of Us HBO series sizzle reel last week, and my god do both look amazing. As expected, the remake looks superb, and now it's up to players whether they are interested enough to buy and play the game or not. As for the HBO series, I am 100% sold. Bella Ramsey's Ellie still feels kinda off with her look and voice, but Pedro Pascal's Joel is an uncanny resemblance. When he says, "you have no idea what loss is," - chills, literal chills. 



Looks like PS VR2, Sony's next-gen virtual reality headset, is coming in 'early 2023.' Sony announced the news via its various social media accounts, with no further details about the console. This is the first time we have had any sort of official confirmation regarding the console's release date, although this time frame was when most had predicted it would release. Expect to see more of the console and its games in the lead-up to launch.



IGN reports that Sony is being sued for 5.9 billion USD over the price of games on the PS Store, 'with the plaintiff claiming Sony is over-charging consumers and abusing its position as the primary seller of PlayStation games digitally.' The lawsuit is being led by 'non-profit consumer advice organisation Which UK', who claim that 'consumers have been overcharged for digital purchases of games and DLC as Sony is charging a 30% commission.' Nice try dudes. We may not like paying 70 USD for first-party games, or think Sony is taking too big of a cut which is harming smaller developers, but there is no way this is gonna actually hold up in the face of Sony's legal team. 30% commission is an industry standard, and I don't see this actually ending with anything of consequence.   
And that's a wrap on this week's edition of Last Week In PlayStation. For the first in what feels like forever, I am actually on time. Good job me! Anyhoo, thanks for reading, and I'll see you next Monday. Or maybe somewhere in the middle if I manage to write anything else. Bye!